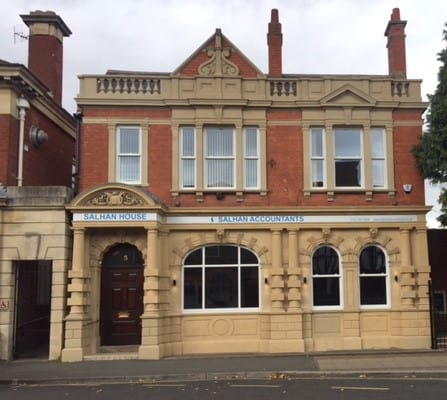 On 15 October 2018, the former NatWest Bank in Victoria Square will open its doors once again having been selected as the new location for Salhan Accountants expansion.
The firm, which has a prominent position in Central Birmingham, is looking to expand its influence across the region with the opening of its new 'branch' in Droitwich.
Its recent refurbishment of the former bank, which closed more than a year ago, will act as a new point of contact for clients in the region and will help the firm attract new interest in its services from local businesses in Droitwich, Bromsgrove, Worcestershire, Warwickshire and beyond.
As a former three-time winner of the British Accountancy Awards, Salhan Accountants is a well-respected firm which is able to offer businesses and individuals a range of technology-driven services to meet their needs and budget.
Speaking about the firm's expansion into the spa town, Dr Anjulika Salhan, Director at Salhan Accountants, said: "We have been looking to expanding into the Droitwich area for some time now and were delighted to learn that the beautiful Victorian bank building in Victoria Square had become available.
"This is the perfect location for our firm's expansion and will us allow to provide a new hub from which our services can be offered to businesses. Despite choosing such a historic location we pride ourselves on being a very forward-thinking and innovative firm."
Salhan Accountants hopes to hold a special celebration later in the year to officially mark the opening of the new office.
Anjulika added: "I hope that a number of local businesses will come and see us at our new office once they open in October and learn more about the fantastic services that we can offer."
To find out more about Salhan Accountants, please visit salhanaccountants.co.uk