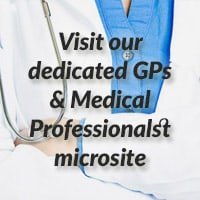 As a doctor, you are focused on giving the best possible service and care to your patients.
At the same time, you need to deal efficiently and cost-effectively with day-to-day business issues, within a highly regulated operational environment and against a backdrop of ongoing NHS changes.
To help you maximise the financial and operational efficiency of your practice, working with accountants expert in advising medical professionals is a wise move. Salhan Accountants have many years' experience in working with GPs, locum GPs, practice managers and consultants and understand the issues specific to this sector.
For example, we stay up-to-date on changes to NHS funding, so that we can provide timely advice on how these might affect your practice. We can also understand the treatment of income and expenses in accounts and the complexities of VAT for dispensing doctors, as well as pensions and superannuation issues.
Our services include:
practice start-ups
raising practice finance – we have our own corporate finance team
accountancy systems
outsourced bookkeeping and accounts,  through our own finance department
payroll
management accounts
annual accounts preparation
budgeting and forecasting
benchmarking reports
partnership issues
business and personal tax returns
bespoke tax planning, including tax strategies for high net worth individuals
 tax investigation assistance through our Taxation-Investigation service
wealth preservation and asset protection
pensions and superannuation
retirement planning.
To find out more about how we can help you, please contact Salhan Accountants in Edgbaston, Birmingham.