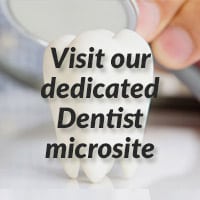 Dentists operate in a sector that requires them to deliver the highest standards of patient care while also running cost-effective, efficient businesses that need to continuously develop to meet new regulatory and competitive challenges.
Salhan Accountants' expert team offers specialist knowledge of the accountancy, budgeting, financial and tax challenges facing dentists.
Whether you are setting up a new dental practice or running an established operation, are operating in the NHS or privately, we can provide specialist accountancy, tax and business advisory services tailored to the needs of your business and the dental sector.
We will help you to maximise financial efficiency, to give your practice a solid foundation for future growth, and provide administrative, advisory and support services designed to free up time and resources so that you can concentrate on your patients.
Our services include:
practice start-ups
raising practice finance – we have our own corporate finance team
accountancy systems
outsourced bookkeeping and accounts services,  through our own finance department
payroll
annual accounts preparation
budgeting and forecasting
benchmarking reports
partnership issues
incorporation via our own incorporation service, with the option of HSBC business banking
practice acquisitions and disposals
business and personal tax returns
tax strategies for high net worth individuals
expert tax investigation assistance through our Taxation-Investigation service
tax investigation insurance protection
wealth preservation and asset protection
pensions
retirement strategies.
To find out more about how we can help you, please contact Salhan Accountants in Edgbaston, Birmingham.