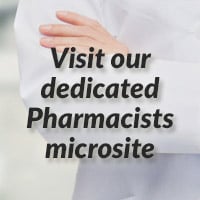 To operate profitably and cost-effectively, retail pharmacies need to maximise their financial health and have the right advice and information to hand for informed decision-making.
At Salhan Accountants, we use our experience and knowledge of the industry to provide retail pharmacies with the services and support they need to develop and grow.
We can advise on issues ranging from day-to-day financial administration, like bookkeeping and payroll, to providing guidance on the most effective tax-business structure and raising finance for expansion.
If you are a locum pharmacist, we can provide expert advice on maximising tax efficiency, including the option of operating as a limited company.
Our services for pharmacists include:
outsourced bookkeeping and accounts, through our own finance department
management and annual accounts
VAT compliance and planning
advice on business structures including incorporation – we have our own incorporation service with the option of HSBC business banking
raising practice finance – we have our own corporate finance team
practice acquisitions and disposals
business and personal tax returns
bespoke tax planning, including tax strategies for high net worth individuals
tax investigation assistance through our Taxation-Investigation service
wealth preservation and asset protection
pensions and retirement planning.
To find out more about how we can help you, please contact Salhan Accountants in Edgbaston, Birmingham.